One FinTech Avenue Launched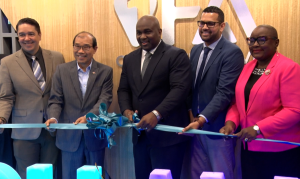 The Government, through the Ministry of Finance, is invested in efforts to modernise Trinidad and Tobago's financial sector and supports the drive towards achieving more acceptance for digital payment products and services.
This, from Minister in the Ministry of Finance, Brian Manning, during the launch of "One FinTech Avenue: The Evolution of a Cashless T&T" on Wednesday.
The centre is the first of its kind in the Caribbean region.
Source: TTT News