Twin islands lying just off the coast of Venezuela and south of Grenada in the Lesser Antilles, Trinidad and Tobago is known as a multicultural, innovative and diverse country with a colourful history. Interestingly, the country was not always a twin isle. Trinidad was originally a Spanish colony after its discovery by Christopher Columbus in 1498, while Tobago changed hands many times from the Spanish to the British and French, and finally the Dutch. Becoming known as 'Trinidad and Tobago' in 1889, the country achieved its independence in 1962, becoming a Republic 14 years later.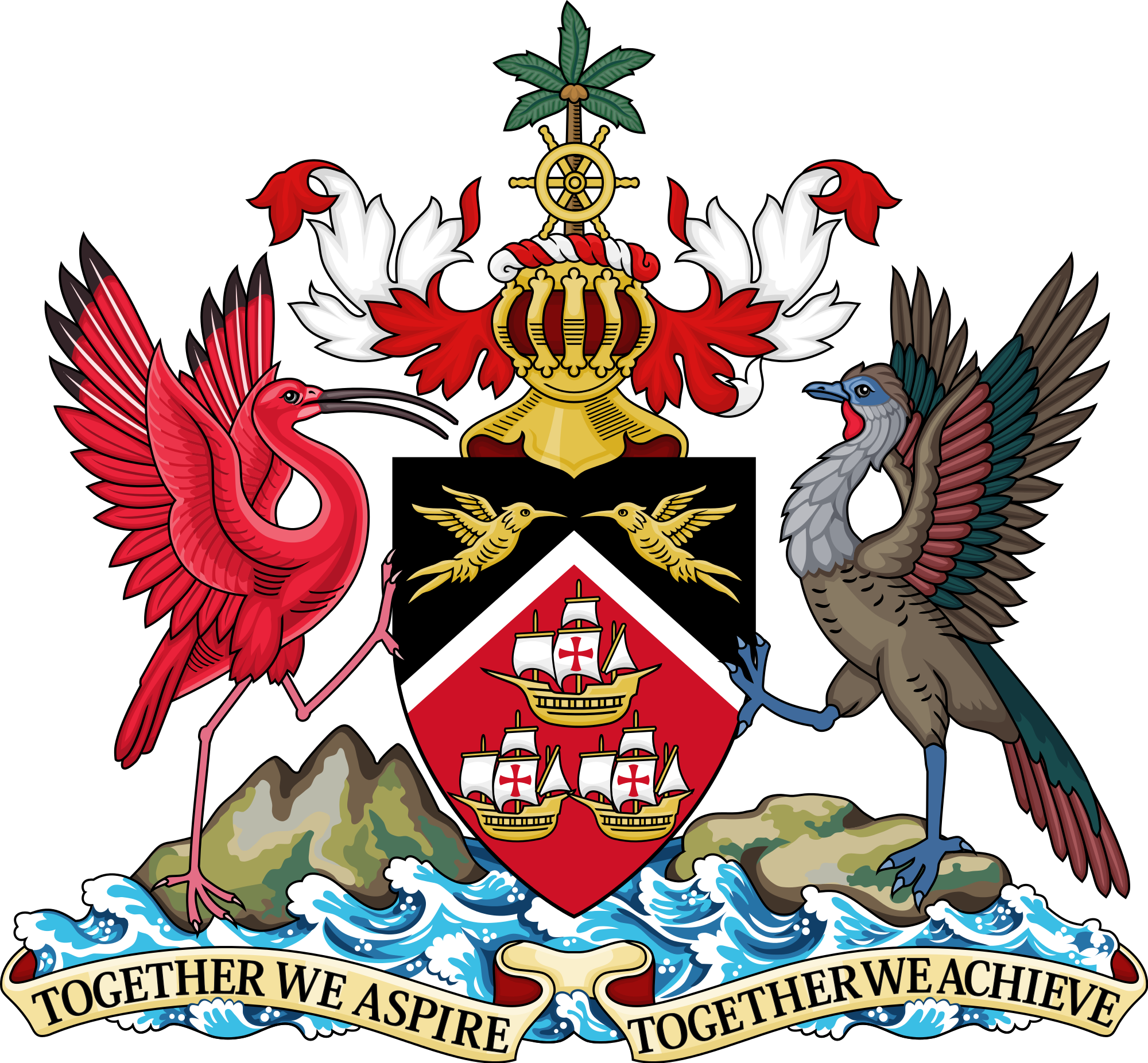 The motto 'Together We Aspire, Together We Achieve' comes alive in the Coat of Arms, which encompasses the National Symbols of the island and promotes harmony and achievement among the people of Trinidad and Tobago.
Three (3) of the most precious National Symbols are featured on the Coat of Arms – the Scarlet Ibis, the Cocrico and the Hummingbird.
Its cultural background reflects the many influences of its past. This diamond of the Caribbean is unlike that of most other islands, in that you will find many races living together in peace, sharing each other's 'Trini' flavoured dishes, religious festivals and local dialect. Its rich history also gave birth to the extremely popular festival known the world over as Carnival – which features calypso music and the ever popular steel pan.
The financial capital of the Caribbean, and a Caribbean Community (CARICOM) leader, this emerging giant boasts natural oil and gas resources which have allowed it to become one of the leading exporters to many countries. Many flock to its shores to experience the high standard of education that is offered at The University of the West Indies.
Government
Unitary Parliamentary Constitutional Republic
Trinidad
Total Area: 4828 square kilometres
Capital: Port of Spain
Tobago
Total Area: 300 square kilometres
Capital: Scarborough
Population
1.35 Million (2015)
Language
The official language is English
Currency
Trinidad and Tobago Dollar (TTD)