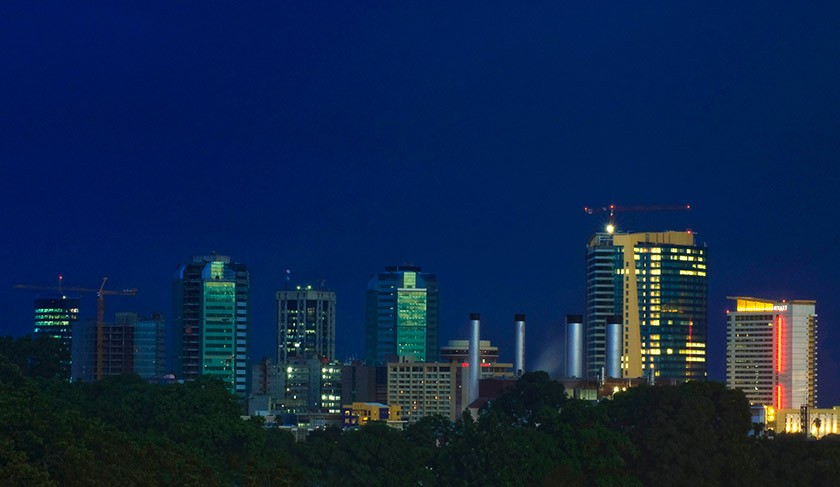 Trinidad and Tobago….one country, two islands. When you live and work in Trinidad and Tobago, you can expect a dual experience that's unmatched anywhere in the region. The country is the perfect mix of business and pleasure within a thriving investment environment. Trinidad, the larger of the two islands, is considered by many to be the commercial and entertainment centre of the Caribbean as it is a destination for many business and leisure tourists. Tobago has unique tourist attractions and is a prime ecological destination in contrast to the fast-paced environment of Trinidad.
It's easy to live, work and play in Trinidad and Tobago
Recreation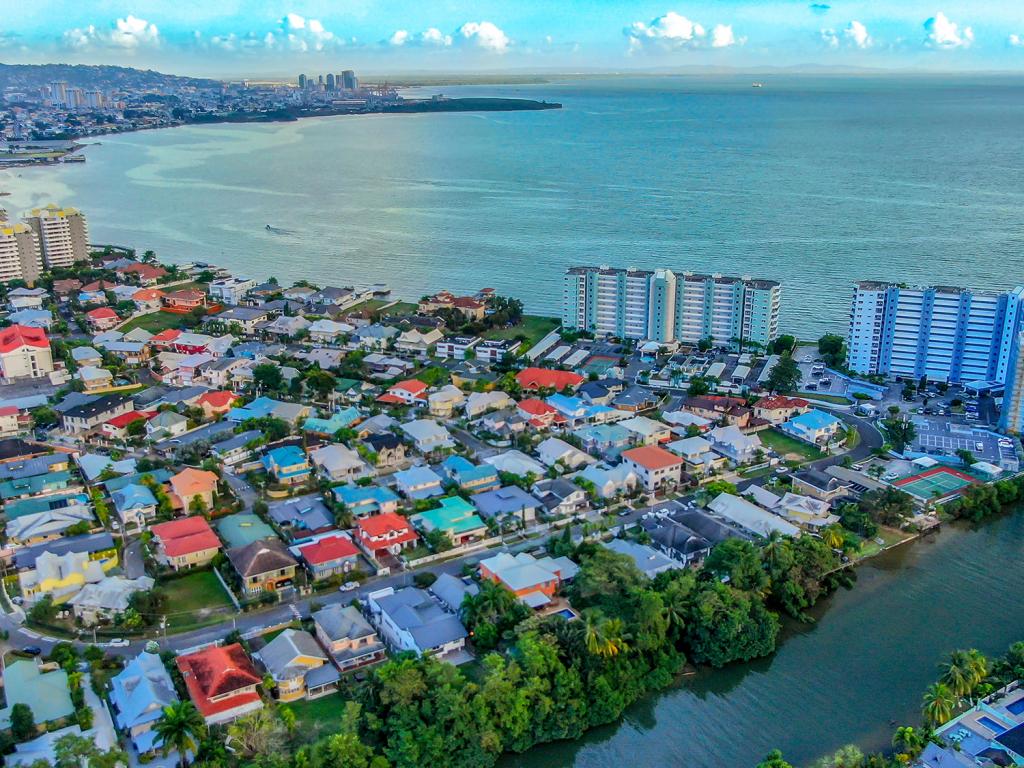 Between the islands, there are a number of activities to engage in – from relaxing on a sandy beach to attending a cricket match, football match or a boating regatta in Tobago. You can shop just about anywhere on both islands, from main streets boasting small variety shops and family-run businesses to multilevel shopping malls. In Trinidad, the main shopping malls are located in the east at Trincity Mall, in the west at Long Circular Mall and The Falls at West Mall and in the south at Gulf City. A branch of Gulf City is also located in Lowlands, Tobago. A Value Added Tax of 12.5% is added to most selected purchases, duty-free shopping is available at Piarco International Airport both on arrival and departure as well as at The Falls, Long Circular Mall, Maraj and Sons Jewellers on Frederick Street in Port of Spain, Rhyners Record Shop in St. James and at all Stechers Ltd stores worldwide.
The people of Trinidad and Tobago are passionate about sports and the tropical climate of the islands encourages both land and waterborne activities. Top international athletes and sportsmen who have originated from this country include Keshorn Walcott who won a gold medal in the 2012 Olympics. Other well-known sports heroes include Olympic sprinters Hasely Crawford (gold medalist) and Ato Boldon (4-time medalist), World Cup footballers Shaka Hislop and Dwight Yorke, Olympic bronze medalist swimmer George Bovell III and one of the top five greatest batsmen of all times in cricket, Brian Lara.
Persons living in Trinidad and Tobago have a choice of high-energy pastimes including track and field, cricket, football, cycling, boating, yachting, game fishing, windsurfing, scuba diving, parasailing, rally racing, dirt-biking, dragon boat racing, tennis, golf, hiking, hashing, kite-surfing and kayaking. Additionally, Port of Spain, Trinidad is well-known for offering myriad options for nightlife and entertainment. There are a number of bar bistros and lounges along Ariapita Avenue which offer a unique Caribbean experience as well as at the nearby Movietowne.
Each year, thousands of domestic and international visitors convene on the island of Tobago over nine days to experience the best of local and international jazz-inspired music. The Tobago Jazz Experience has featured some of the world's most popular artistes including John Legend, Anita Baker, Hugh Masekela, Earth, Wind & Fire, Diana Ross, Keyshia Cole, Jennifer Hudson and Jill Scott.
Cultural Activities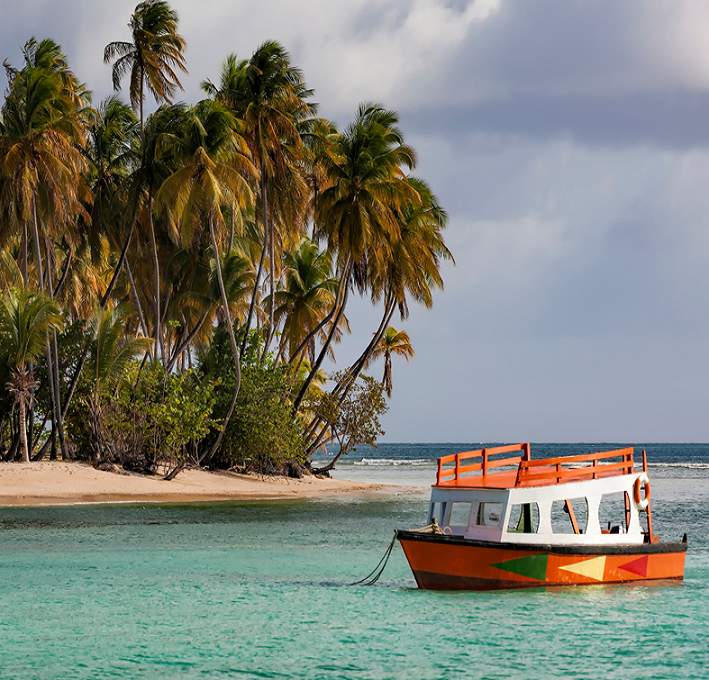 Trinidad and Tobago experiences a tropical climate all year round. The country's festivals, music, customs, cuisine, religions and ethnicities all contribute to its rich and unique cultural diversity. The nation has a passionate and colourful cultural history spanning five centuries – the result of several European interests clamouring for colonial rights to the islands. Famous for its pre-Lenten celebration, Carnival, described by those who have experienced it as the 'Greatest Show on Earth', Trinidad and Tobago's Carnival is a festival bursting with vivid colour, exquisite costumes, calypso music and the pulsating steelbands. The steelpan is the only acoustic musical instrument to be invented in the 20th century.
The diverse cultural and religious backgrounds of the people allow for many festivities and ceremonies throughout the year. Other indigenous art forms include soca (a derivative of calypso), parang (Venezuelan-influenced Christmas music), local East Indian 'chutney' music and the famous African limbo dance. Popular local artistes such as Machel Montano, David Rudder, Bunji Garlin and Liam Teague have also received international recognition and are gaining increasing popularity on the world stage.
There are several art galleries in Port of Spain that feature the works of well-known local artists such as Leroy Clarke, Jackie Hinkson and Boscoe Holder. Also, the National Academy for the Performing Arts (NAPA) is a permanent home for the development of the country's performing arts and ensures that music, theatre and dance art forms continue to thrive in Trinidad and Tobago.
The cultural diversity of Trinidad and Tobago is further reflected in the variety of local food choices that range from East Indian influenced to local Creole cuisine. Local chefs are known for combining such diversity with a taste of international cuisine and blended into a unique fusion of eclectic flavours. Some of the country's most popular restaurants on both islands include Aioli, Bella, Bonkers, Buzo Osteria Italiana, Chaud Café & Wine Bar, Hakka, Jaffa's, Kaizan Sushi, Kariwak Village, Kava, La Cantina, More Vino/More Sushi, Prime, Texas de Brazil and The Seahorse Inn.
Courtesy InvesTT: See more at http://www.investt.co.tt/