TTIFC launches One FinTech Avenue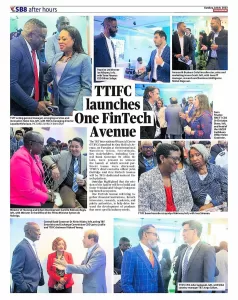 The T&T International Financial Centre (TTIFC) launched its One FinTech Avenue, on Tuesday at the International Waterfront Centre, Port-of-Spain. Key stakeholders, including Central Bank Governor Dr Alvin Hilaire, were present to witness the launch at which several pertinent issues were discussed.
TTIFC's chief executive officer John Outridge said One FinTech Avenue will be T&Ts dedicated national FinTech platform. Outridge highlighted that the mission of the facility will be to build and foster Trinidad and Tobago's burgeoning fintech ecosystem.
One FinTech Avenue will bring together financial institutions, FinTech innovators, research, academia, and public authorities, to help drive forward the development of products that meet specific industry needs.
Source: Trinidad Guardian